Introduction
Building on your Certificate in TA Theory foundation year, you continue into clinical training, which runs over 2 consecutive years.
Stage Two (b) focuses on working with particular client groups and areas of clinical specialisation.
At the end of the 2 years, you have the option to qualify with a Connexus Institute Diploma in Psychotherapeutic Counselling. You then have the option to progress to Stage Three, completing your final year in preparation to become a UKCP registered Psychotherapist and an EATA accredited Certified Transactional Analyst.
What does the Stage Two (b) cover?
We designed this year to deepen and develop your clinical knowledge and skills and introduce you to some of the main specialist areas within counselling and psychotherapy, and to extend and expand your clinical skills further.
Examples of course content
Trauma: neurobiology and affect regulation
Sex and psychosexual issues
Addiction
Grief and loss
Depression and anxiety
Safeguarding, assessment of risk and suicidal ideation
Shame
Working with couples
Difference, Diversity and the 'Cultural Parent'
Setting up in private practice
Research and the development of theory
During this year, you will need to complete 1 x 2500 word essay, present a research poster in small groups and have a reflective discussion with your tutor, continue with your journal, and at the end of the year, hand in your clinical supervisor's report.
What outcomes can I expect from Stage Two?
At the end of Stage Two, you will have an understanding of theories of the mind, mental conflict, distress and deficit across wide ranging and specialised clinical contexts. You will also have been taught and have practised more complex clinical skills.
We have designed our course for maximum flexibility, giving you three options to choose from at this point:
Successfully complete the final assessment stages necessary to qualify with a Connexus Institute Diploma in Psychotherapeutic Counselling and end your training.
Take your Diploma in Psychotherapeutic Counselling and then carry on to 'Stage 3', the final year of your formal TA training, in preparation to become a registered psychotherapist and CTA
Continue to Stage 3 of your Psychotherapy studies without taking the optional Diploma and complete your final year in preparation to becoming a psychotherapist and CTA.
Why attend?
This course is designed for those wishing to become a professional Counsellor or Psychotherapist. At Connexus we welcome applications from both graduates and non-graduates who have completed a Foundation year in TA. Apply today or contact us if you want to talk with about your individual application..
Now Taking Applications for Sep 2023
Length: 11 weekends over one academic year
Times: Sat 9:30 to 17:00 & Sun 9:30 to 16:00
Mode: Face-to-Face
Dates for this course are:
16 & 17 Sep 2023
21 & 22 Oct
18 & 19 Nov
16 & 17 Dec
20 & 21 Jan 2024
17 & 18 Feb
16 & 17 Mar
27 & 28 Apr
18 & 19 May
22 & 23 Jun
20 & 21 Jul
Cost: £2,850 per year (inclusive of VAT)
Instalment payment plans available
Dates to be confirmed - please sign up to our mailing list below
More Information?
Meet your course leaders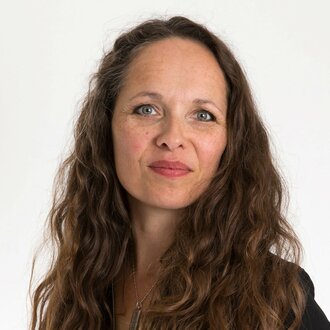 Pippa Fairhead
CTA (P), PTSTA (P), Dip Sup, PGCertHE, FHEA, UKCP registered psychotherapist and supervisor Before joining Connexus, Pippa taught both TA and Humanistic psychotherapy at a respected training Institute in London. She qualified with a postgraduate certificate in Higher Education teacher in 2022 and became a Fellow of Higher Education in 2023. She is passionate about teaching and facilitating learning in the field of psychotherapy. Pippa is both a psychotherapist and supervisor and practices in Hove and online