Introduction
Building on your Certificate in TA Theory foundation year, you continue into clinical training, which runs over 2 consecutive years.
Stage Two (a) extends your theory knowledge and skills into the schools and approaches of TA and how you apply these to work with clients in a therapeutic context.
At the end of the 2 years, you have the option to qualify with a Connexus Institute Diploma in Psychotherapeutic Counselling. You then have the option to progress to Stage Three, completing your final year in preparation to become a UKCP registered Psychotherapist and an EATA accredited Certified Transactional Analyst.
What does the Stage Two (a) cover?
Over eleven weekends, you will be introduced to the main schools and approaches of TA to explore how they understand therapeutic change, diagnosis and treatment planning, as well as being taught the professional clinical skills needed to work with clients in a therapeutic context.
This is the year that you will start a voluntary placement as a trainee counsellor and experience what it's like to be in a therapist's chair working with live client issues under the guidance of a supportive clinical supervisor.
Examples of course content
'Neuroscience, the 'Social Brain' and our perception of safety in relationships
A client's clinical journey
Contracting for therapeutic change
The Classical School; psychological games, decontamination and psychopathology
The Redecision School; self-actualisation, fundamental change and impasse theory
The Cathexis School; co-dependency, symbiosis, passive behaviours and reparenting
Relational TA; development of the 'self', emerging unconscious process, empathic transactions, transference and countertransference
Professional Practice and Ethics
Working with difference and diversity
Relational contact and dynamics in the therapy room
During this year, you will need to complete two x 2500 word essays, have a reflective discussion with your tutor and have your counselling skills endorsed as ready for placement. You will also need to continue with your journal, and at the end of the year, hand in a supervisor's report if you have started your clinical placement. Our aim this year is giving you a solid start in developing your clinical competency and your skills, and our highly experienced tutors are here to help you every step of the way.
Why attend?
This course is designed for those wishing to become a professional Counsellor or Psychotherapist. At Connexus we welcome applications from both graduates and non-graduates who have completed a Foundation year in TA. Apply today or contact us if you want to talk with about your individual application..
Now Taking Applications for Sep 2023
Length: 11 weekends over one academic year
Times: Sat 9:30 to 17:00 & Sun 9:30 to 16:00
Mode: Face-to-Face
Dates for this course are:
9 & 10 Sep 2023
7 & 8 Oct
4 & 5 Nov
2 & 3 Dec
6 & 7 Jan 2024
3 & 4 Feb
2 & 3 Mar
6 & 7 Apr
4 & 5 May
8 & 9 Jun
6 & 7 Jul
Cost: £2,850 (inclusive of VAT)
Instalment payment plans available
Dates to be confirmed - please sign up to our mailing list below
More Information?
Let us know if you have any questions
Meet your course leaders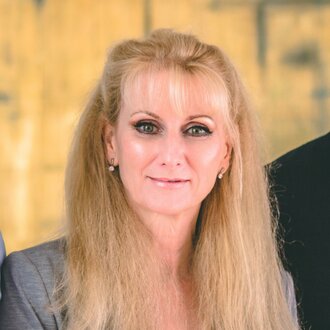 Lisa Bedford-Cooper
MSc.TA Psychotherapy, Dip Psych, Dip Couns, CTA(P), TSTA(P), UKCP Reg Psychotherapist and Supervisor. Lisa has been a director of International Training and Management Development for multi-national corporations and held clinical leadership of a respected international psychology company. She has also been a Consultant Trauma specialist for one of the UK's leading emergency service providers. Lisa holds an MSc in Transactional Analysis, is an internationally approved trainer, and is a UKCP registered psychotherapist and clinical supervisor. She combines her extensive knowledge of training and management development with her passion for TA, to make the learning at Connexus stimulating, inclusive and always relevant.