Introduction
Whether this is the first step in a change of career, a wish to deepen your understanding of the amazing world of human relationships or an opportunity to bring about positive change in your life, our internationally recognised TA 101 course is a great introduction to Transactional Analysis. Our training is dynamic and highly enjoyable and may bring you those 'lightbulb' moments where you suddenly realise what needs to change in your life, your family, your work or your organisation.
The TA 101 at Connexus is an invaluable introduction to the way we relate to each other and ourselves… The level of teaching and atmosphere of collaboration and openness was excellent... Truly enlightening
What does the TA 101 cover?
We designed our TA 101 course to cover all the content prescribed by the International Transactional Analysis Association. You will be introduced to many TA concepts including:
How our early life experiences influence the behaviour and decisions we make, and the relationships we choose
How our unique and individual personality develops
Our psychological game playing
Why we find ourselves in those 'it is happening again' moments
Why we embrace or resist change in our lives
Helpful and unhelpful patterns we use when communicating with others
How our habitual patterns of thinking, feeling and behaving can unconsciously limit our potential
What outcomes can I expect?
This is an engaging, thought-provoking and highly enjoyable couple of days full of new ideas that will give you insights into yourself and others. You will be working in small discussion groups reflecting on and discussing what you are learning. You will gain valuable knowledge and experience of TA, a powerful and exciting set of psychological theories and methodologies highly respected throughout the world.
At the end of our internationally recognised training you will receive a Connexus TA 101 Certificate accredited by the International Association of Transactional Analysis and the European Association of Transactional Analysis.

Why attend?
If you are interested in learning about people, human nature, personality and relationships, or learning more about how you and others think, feel and behave, then this course is for you.
If you are looking to learn more about communication and improve your interpersonal skills then your TA 101 would also partner well with our highly enjoyable and practical Counselling Skills courses.
Learn more about our Counselling Skills courses
Psychotherapy & Counselling training
Perhaps you are curious to learn more about Transactional Analysis or are considering becoming a Counsellor or Psychotherapist and want to know more?
If you have any queries about our TA 101 course, please get in touch with us.
Learn more about becoming a TA Psychotherapist
Meet your course leaders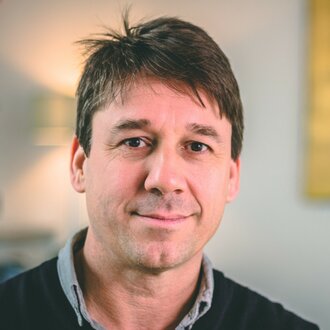 Patrick Brook
BA (Hons), DELTA, MA, Dip.Couns, Dip Sup, CTA(P), TSTA(P), UKCP Registered Psychotherapist and Supervisor. Patrick is a UKCP registered psychotherapist and supervisor, a Certified Transactional Analyst, CTA (P), a Provisional Teaching and Supervising Transactional Analyst, PTSTA (P) and an NCS Senior Accredited counsellor and supervisor. As well as being the academic director of Connexus Institute, Patrick has a private psychotherapy and supervision practice in Brighton and Hove. He integrates his work as a psychotherapist into his work as a Director and has written and delivered a number of workshops on themes supporting healthier organisational dynamics.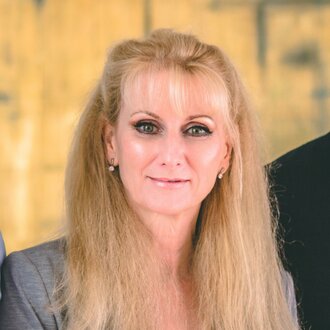 Lisa Bedford-Cooper
MSc.TA Psychotherapy, Dip Psych, Dip Couns, CTA(P), TSTA(P), UKCP Reg Psychotherapist and Supervisor. Lisa has been a director of International Training and Management Development for multi-national corporations and held clinical leadership of a respected international psychology company. She has also been a Consultant Trauma specialist for one of the UK's leading emergency service providers. Lisa holds an MSc in Transactional Analysis, is an internationally approved trainer, and is a UKCP registered psychotherapist and clinical supervisor. She combines her extensive knowledge of training and management development with her passion for TA, to make the learning at Connexus stimulating, inclusive and always relevant.