CTA Oral Examination Prep Course
Helping you pass your final CTA exam
Overview
We have designed our CTA Oral Examination Preparation Courses to help you prepare for the final stage of becoming a Certified Transactional Analyst (CTA).
An important part of your oral examination will be your ability to hold your Adult when asked questions about your practice, your personal style and your therapeutic interventions, and to make relationship with your examiners from an I+U+ position.
Your examiners will look for you to present as ethical, competent and knowledgeable within your field of TA. You will have to engage in discussions over a wide range of topics including therapeutic change, redecisions, impasses, models of ego states, diagnosis and treatment planning. And you will need to demonstrate clinical skills and reflective practice at the level required for qualification as a psychotherapist and CTA.
A key aim of this course therefore is to help you improve your existing level of verbal TA fluency so you can confidently navigate examiner enquiries and showcase your clinical skills for qualification.

What does the CTA Oral Examination Preparation Course cover?
The course is set over 8 days over a period of 5 months and includes:
Understanding the examination process e.g. the function of the chair, the board of examiners, the observer, the process facilitator and the timings of the examination process
Familiarity with the marking sheets, the scoring procedure and the voting procedures
Selecting recordings to evidence your clinical skills in effecting change with three client groups
Approaches to intervention analysis with reference to different TA schools and approaches
Increasing your fluency when discussing transactions, ego states, diagnosis, ethics, treatment planning and reflective practice
Showcasing and explanation of diagrams
Fielding questions on your written exam feedback
Preparation of your training log
Answering exam questions to increase your marking score - practice and constructive feedback
Completion of an entire mock examination process, together with marking, post exam analysis and constructive feedback
What outcomes can I expect?
Working in a small group, you will support each other in meeting the deadlines necessary to complete the different parts of the oral exam. By the end of the course, you will have...
generated three recordings with appropriate top-sheet and analysis to take to your oral exam
a thorough understanding of the CTA oral exam process
an improved fluency in discussing your clinical work according to your identity as a TA psychotherapist
Who should attend?
This course is designed for anyone who has successfully passed their written examination and is ready to complete their final CTA qualification.
It is also for those who wish to have support from EATA Examiners and be part of a collaborative group of peers who are the same stage of their qualification process.
Meet your course leaders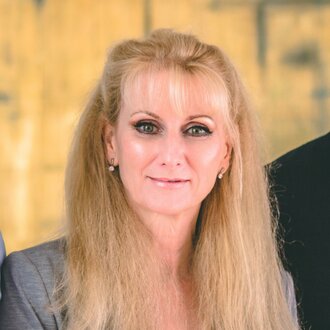 Lisa Bedford-Cooper
MSc.TA Psychotherapy, Dip Psych, Dip Couns, CTA(P), TSTA(P), UKCP Reg Psychotherapist and Supervisor. Lisa has been a director of International Training and Management Development for multi-national corporations and held clinical leadership of a respected international psychology company. She has also been a Consultant Trauma specialist for one of the UK's leading emergency service providers. Lisa holds an MSc in Transactional Analysis, is an internationally approved trainer, and is a UKCP registered psychotherapist and clinical supervisor. She combines her extensive knowledge of training and management development with her passion for TA, to make the learning at Connexus stimulating, inclusive and always relevant.
Core Psychotherapy & Counselling courses