Premises to suit our training
Providing beautiful, professional surroundings for training was extremely important to us. We want our students and trainees to feel valued and supported in their learning and to know that we respect them as adult learners who are building and developing professional skills and aiming for new professional qualifications. We knew that finding the right premises would be one of the most important decisions we would make.
"It feels like a boutique hotel!"
From its original features to its 'Farrow and Ball' colour scheme, Connexus Institute provides a beautiful environment. Spacious training rooms and comfortable furniture make it a pleasure to study here. Our kitchen is designed to make it easy to get refreshments during breaks, with coffee and hot water available all day long. Even the biscuits get great feedback!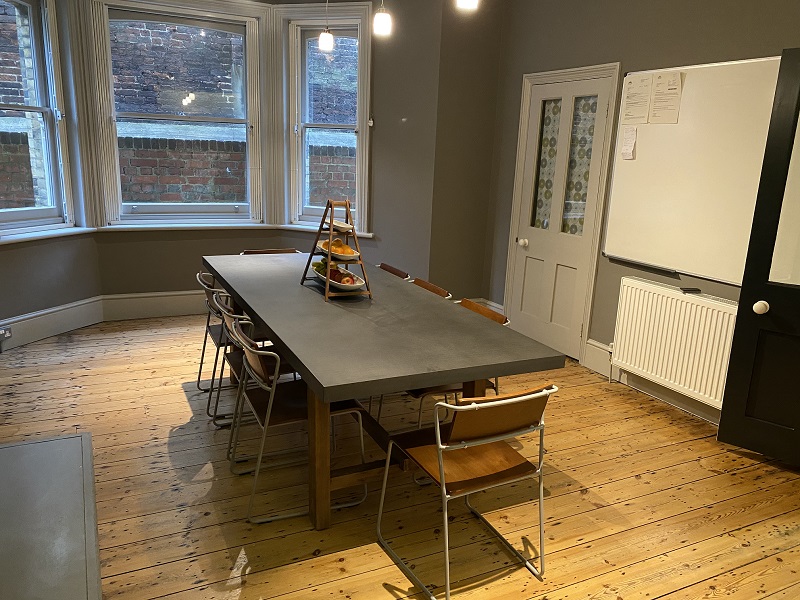 An environment for learning
Interactive screens in each of the training rooms supplement more traditional teaching materials such as whiteboards and flipcharts. We also have a compact and comprehensive library on site, and an online reservation and booking system to help students get access to the books they need. The premises also serve as our administration base and the operations centre for our consultancy business and are open all year round.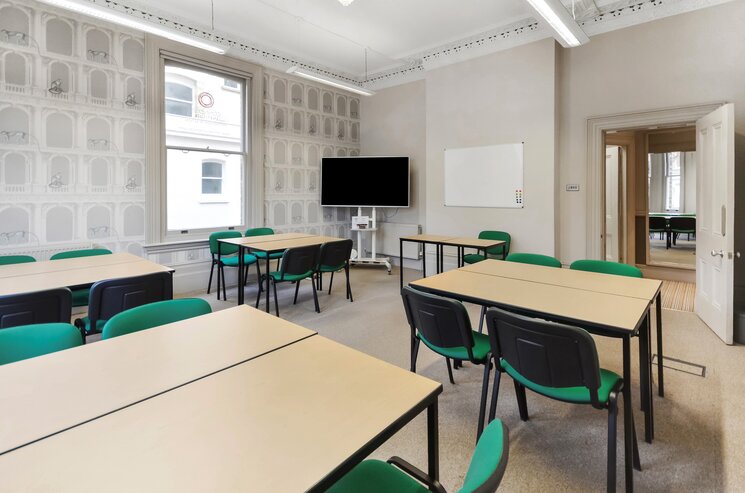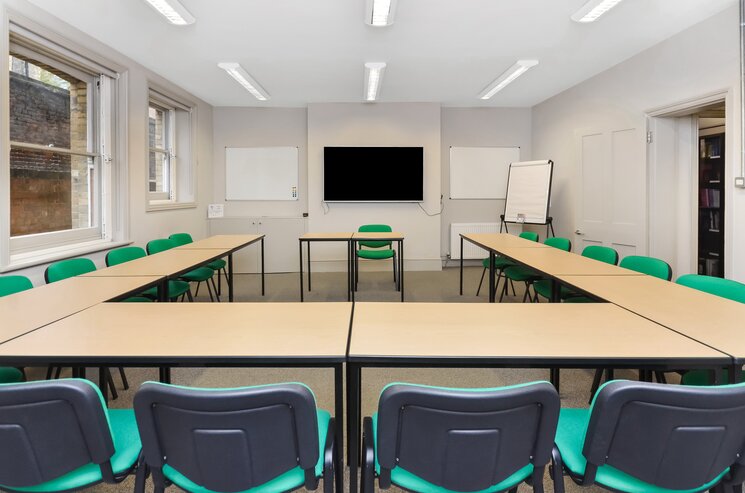 A local area to entertain you all year round
Connexus Institute is just a three-minute walk from the beach at Hove Lawns. A picnic by the sea can be a regular event (even in the winter)!
Many eating options are within easy walking disance of Connexus Institute, from sushi bars and pizzerias to cafes and sandwich shops. On top of this you will be able to browse the wide range of high street brands and small, independent boutiques. The area also offers banks, post offices and newsagents for your everyday needs.